Air Tahiti Multi-islands Pass
Want to visit more than one island on the same trip? Choose one of the Air Tahiti Passes and discover lots of islands in the different archipelagos of French Polynesia for an attractive price.
Air Tahiti also offers two extensions which, in conjunction with a pass, enable you to visit the Austral Islands and part of the Marquesas Islands as well.
Click on the pass or extension of your choice to see our recommended itineraries and fares. You might also like have a look at the applicable terms and conditions.
As of September 1, 2023, Air Tahiti Passes have changed. To find out more, consult the table below.
For travel until March 31, 2024, see the passes below:

For travel on or after April 1, 2024, see the passes below:
1. Discovery Pass
9. Discovery Pass
2. Bora Bora Pass
10. Bora Bora Pass
3. Lagoons Pass
11. Bora Maupiti Pass
4. Bora Tuamotu Pass
12. Tuamotu Pass
5. Austral Pass
13. Bora Tuamotu light Pass
6. Marquesas Pass
14. Bora Tuamotu Max Pass
7. Austral Extension
15. Marquesas pass
8. Marquesas Extension
16. Austral 2 islands Pass
17. Austral 3 islands Pass
18. Austral 4 islands Pass
19. Marquesas Extension
20. Austral Extension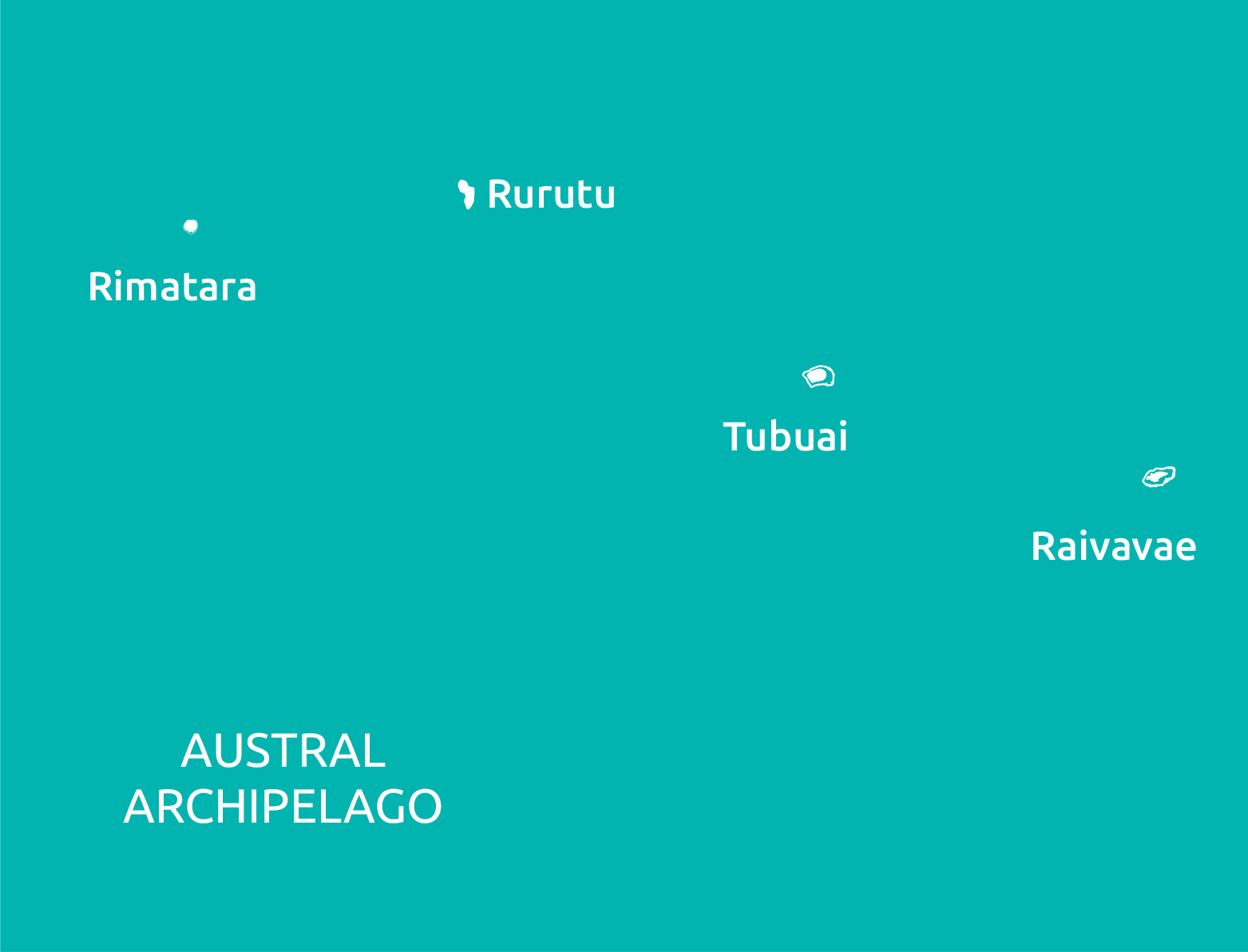 5. Austral Pass
To the southwest of Tahiti lie the Austral Islands. Lands of tradition, the Austral Islands' appeal lies in their preserved nature and authentic welcome. For lovers of marine animals, humpback whales offer the luckier visitors an unforgettable spectacle between July and October.
Class S or Y with 23 kg (50lb) baggage allowance
2023
| | | | |
| --- | --- | --- | --- |
| > Seasonality information | Adult | Child | Infant |
| Low season | 601.70 € | 484.40 € | Not available |
| High season | 651.10 € | 522.10 € | Not available |
Pass fares are offered to adults, children and infants.
All Passes are closed circuits and usually start and finish in Tahiti.
You do not have to visit all of the islands included in your chosen Pass, but at least two islands must be visited.
For some passes, not all islands can be visited:

Discovery Pass: visit 2 of the islands of Moorea, Huahine, Raiatea and Bora Bora
Pass Bora Tuamotu light: visit 2 to 3 islands among Moorea, Huahine, Raiatea, Bora Bora Maupiti and 1 island among Rangiroa, Tikehau and Fakarava.
Pass Australes 3 îles: Visit Rurutu, Tubuai and 1 of Rimatara and Raivavae.

Each island may be visited only once (a single stopover per island); returning to Tahiti while using the Pass is not permitted.
The island of Moorea should be visited at the beginning or end of the Society archipelago.
All of your flights must be confirmed at the time of issuing your ticket.
The total duration of the trip is a maximum of 28 days from the date of first departure for a Pass. In the case of a Pass with an extension, the maximum duration of stay is 40 days from the date of first departure.
These fares may not be used in conjunction with other fares offered by Air Tahiti and are applicable for payment by cheque, credit/debit card or cash only.
Transits or stopovers in Tahiti while using the Pass
Transits or stopovers in Tahiti while using your Pass are not permitted, except for a Pass with Extension, between Pass and Extension.
For this exception, a maximum transit of 24 hours in Tahiti is permitted.
Stopover (stop lasting more than 24hrs) on an island other than Tahiti
A single stopover is permitted per island.
A transit (stop lasting less than 24 hours) with a change of flight number is considered a stopover except for flights from Bora Bora via Rangiroa to Tikehau, or Fakarava. For these flights, when there is a flight number change with a stop of less than 2 hours in Rangiroa, such a stop may be considered a transit rather than a stopover.
Passes including more than one group of islands.
All of the islands from a given archipelago must be visited before moving on to the next archipelago (e.g. for the Bora Tuamotu light or max Pass, all of the islands from the Society Islands archipelago must be visited before moving on to those of the Tuamotu Archipelago).
Within a given archipelago, the islands may be visited in any order, subject to feasibility with regard to Air Tahiti's flight schedule.
Extensions
An Extension may not be purchased on its own; it must be combined with one of the Passes.
Extensions must be used before or after the Pass.
It is permitted to purchase both Extensions.
A 24-hour stop in Tahiti between Pass and Extension is permitted.
If your ticket has not yet been issued, please contact the agency you booked through to modify or cancel your booking. For bookings made through our website, click here.

Once your ticket is paid for and issued, the change and refund of the Pass are not permitted.