Tatau livery
Flotte - Livrées TATAU - titre et contenu
Two first tatoo liveries on the occasion of the 30 years of partnership with ATR
As part of the company's birthday and the celebration of thirty years of partnership with the aeronautics manufacturer ATR, Air Tahiti unveiled two new liveries in October 2017, which are worn by its last two ATRs received in 2016 and 2017.

An aircraft in a festive attire for the 60 years of the company
To cap off the celebration of its 60th birthday in February 2018, Air Tahiti renews the operation "Tatau" or "tattoo" on the last ATR 72 entered in the fleet, which is called "Tapuata" and received in November 2017 a baptism on the island of Rurutu, in the Austral archipelagos, where its name originally comes from.

This time, the influence of the archipelago is reflected in the motifs of dancers and suns, typical of the Austral islands, which are locally adorned with gold flakes alongside a huge and golden "60 years".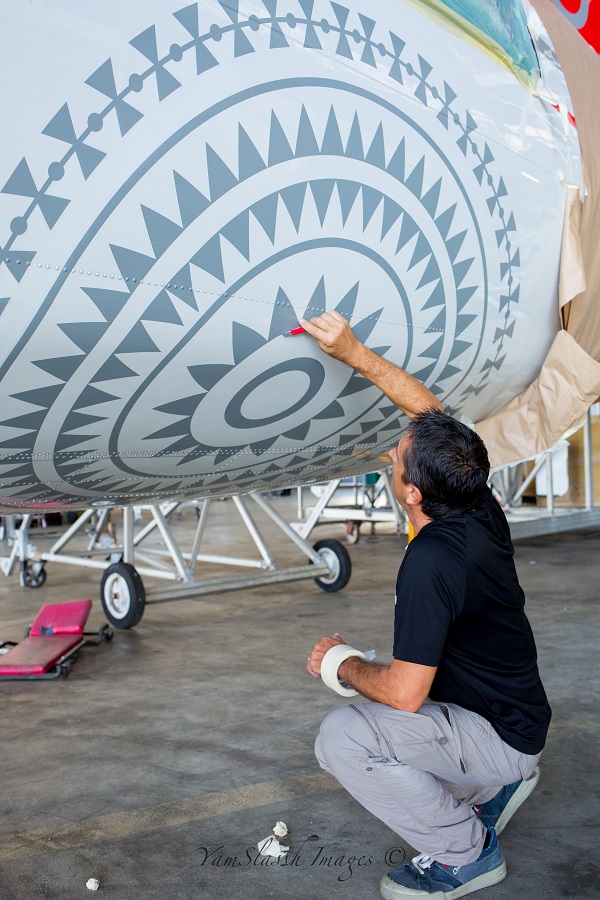 A new aircraft received by Air Tahiti in 2023.
Air Tahiti has welcomed Atanua, its latest ATR72, which sports the first Tatau delivery entirely painted in the ATR workshops in Toulouse. Its name, originating from the Marquesas islands, means "rainbow". The designs painted come from the culture of this archipelago, such as the "ipu" (matrix of the "placenta of life") or the "matahoata" (clairvoyance).


Te Natiraa, the link
Inspired by ancestral Polynesian motifs that were designed by the students of the CMA (French Polynesia School of Fine Arts) these new liveries incarnate a stronger and more contemporary expression of the airline's Polynesian identity.
Through the choice of these patterns, the company sought to illustrate the essential link "Te Natira'a" that it embodies between the populations, the islands and the different archipelagos; and materializes the bond that our staff weave each day with our travelers, by offering them a warm and authentic welcome in accordance with the welcoming traditions specific to the Polynesian culture. The most significant symbols represent characters that hold hands ; they also stage islands.

Collaboration with the CMA and the ADHETEC Company
The company also wants to reflect the connection that it embodies between past and present, between the generations of yesterday and today, through the work done by the young Polynesian students of the CMA (French Polynesia School of Fine Arts) on ultra modern airplanes, inspired by motifs created by their Tupuna, that is their ancestors...
The chosen symbols are spread over three ATR72-600s, but also in their cabin with a marking of the luggage compartments.
This work has been carried out with the help of the OXYGEN agency, whereas the production and placing of the stickers was done by ADHETEC, global leader in aircraft marking.
Tatau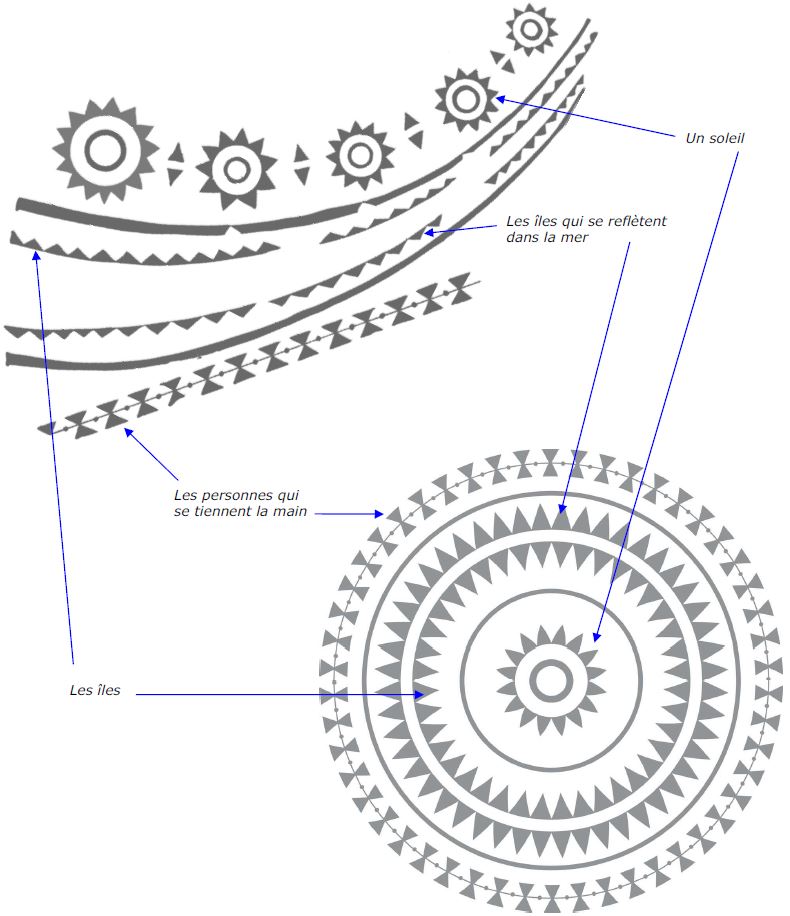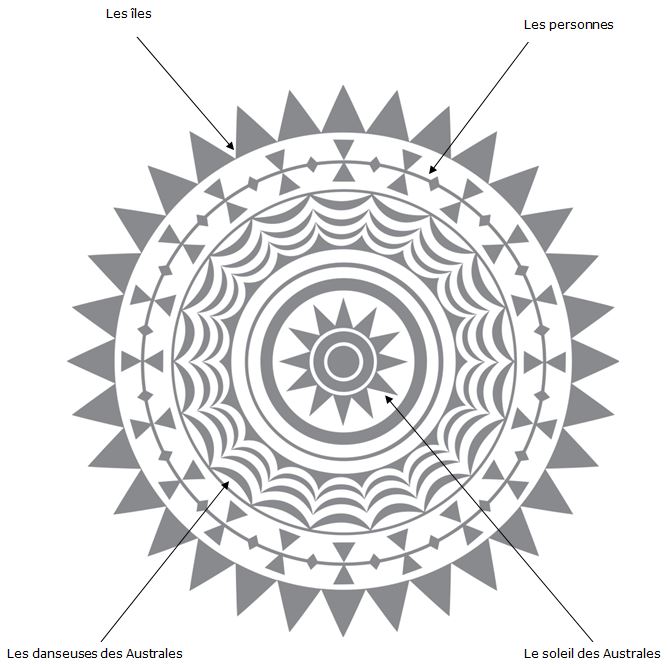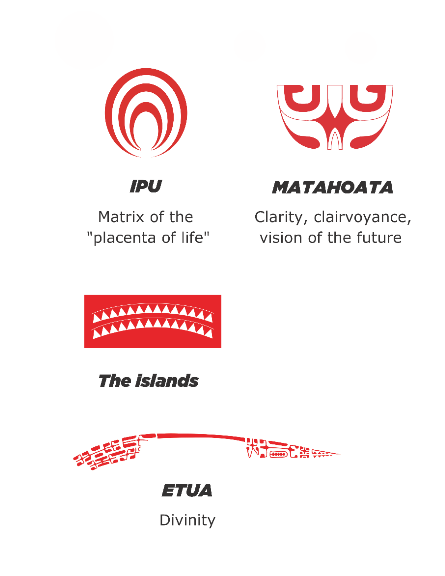 Ra'ireva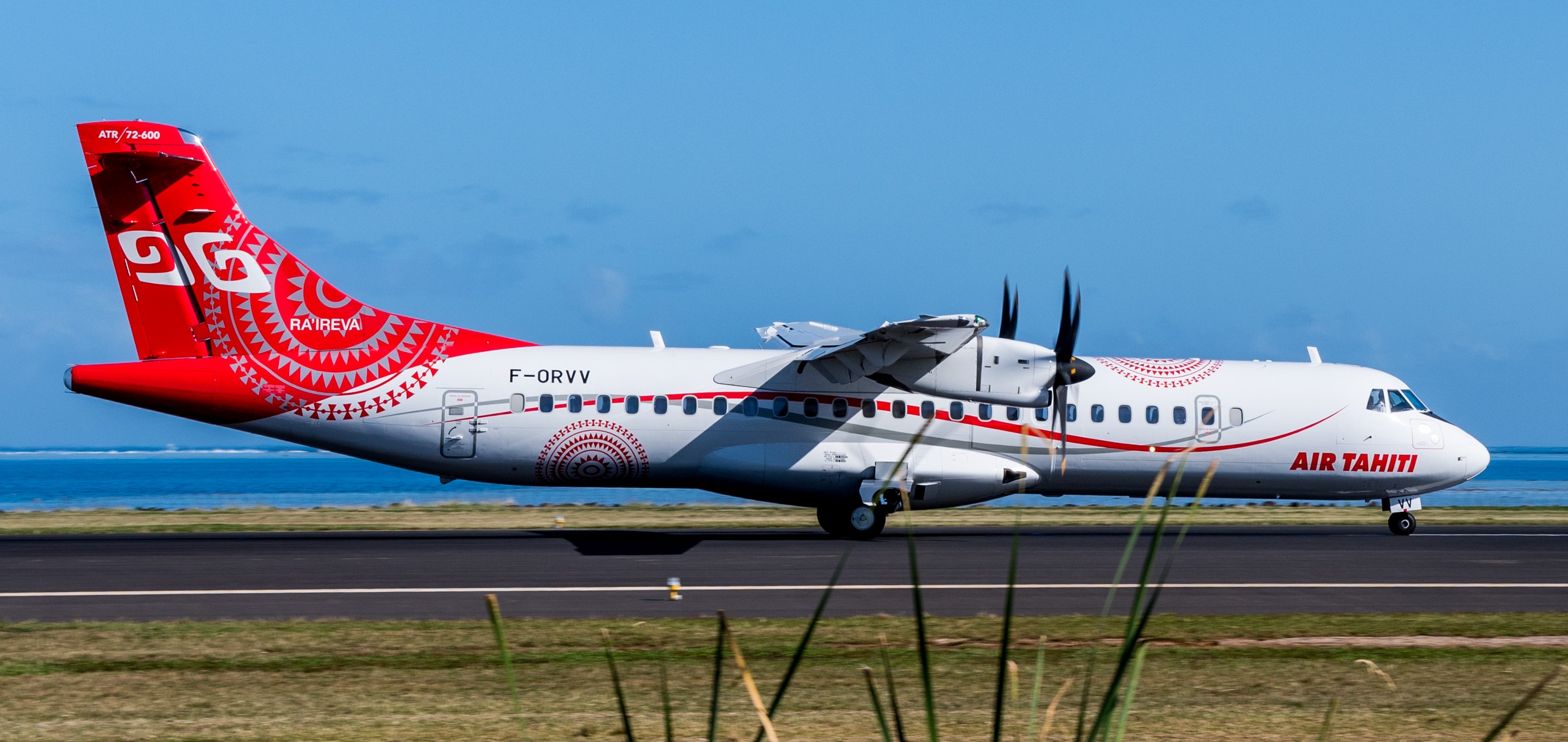 Te Anuanua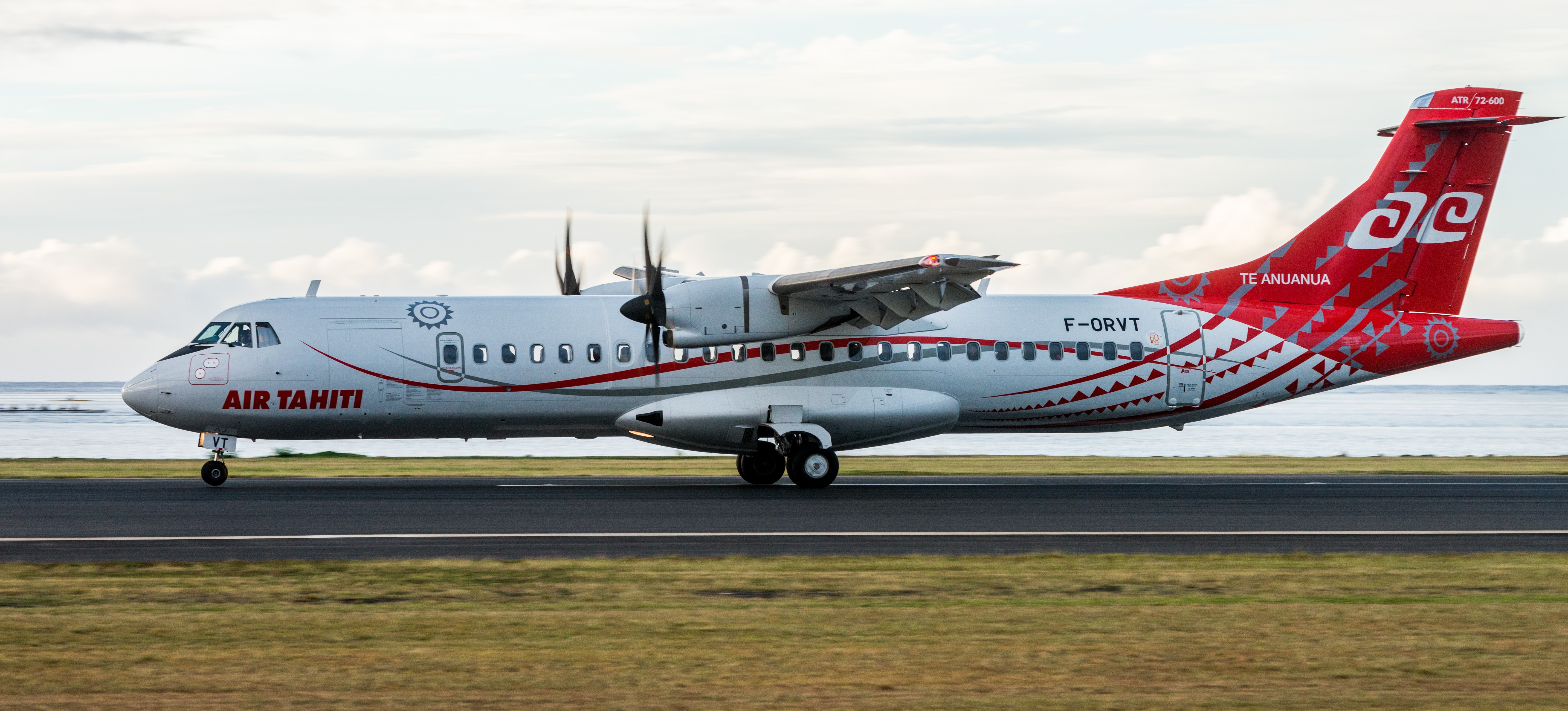 Tapuata

Atanua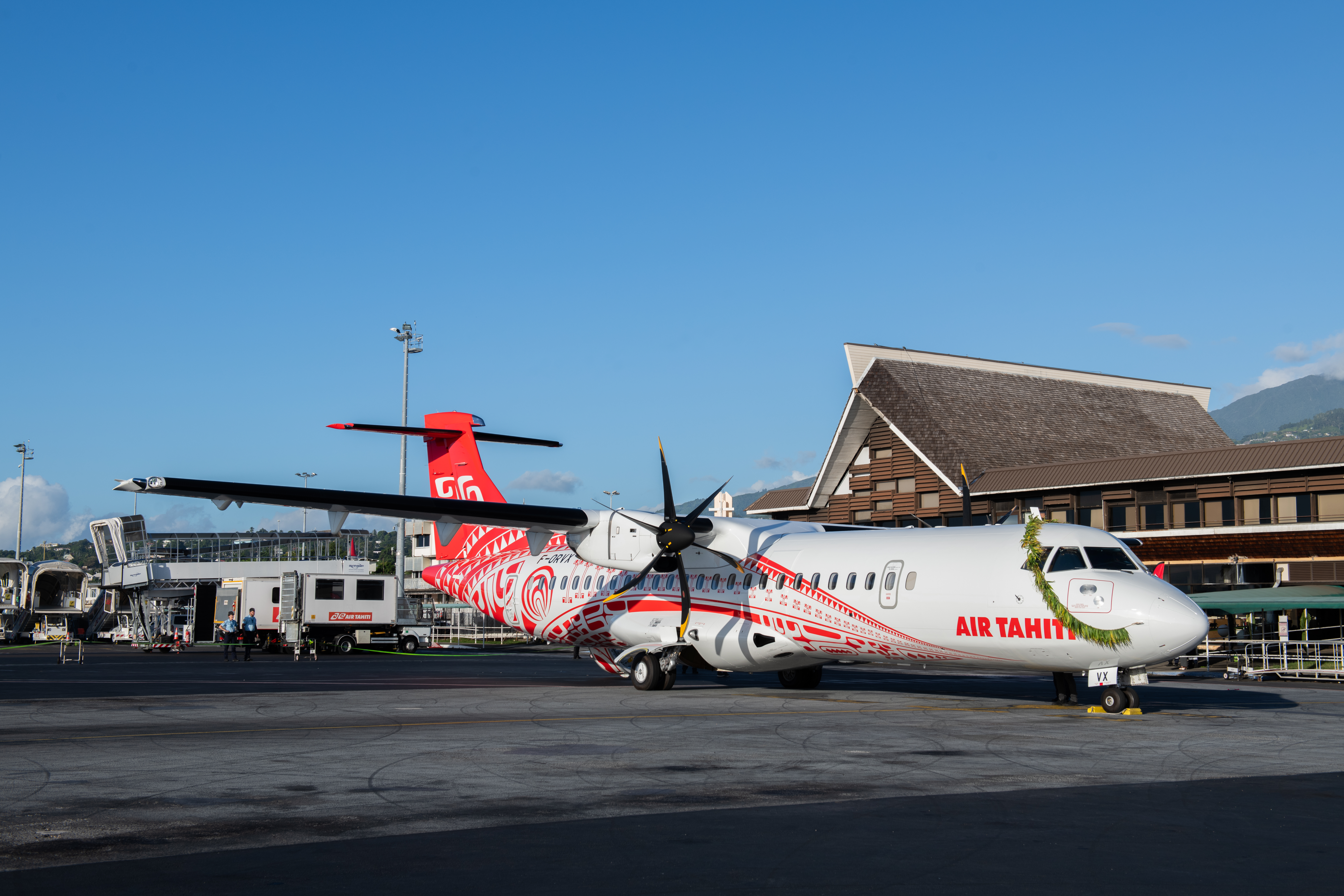 Atanua, on his blessing day.