Destination Rimatara : Infos clés & aéroport
With a surface area of 9 km² and a circumference of 8.5 km, Rimatara is the smallest of the Austral Islands, 665 km southeast of Tahiti. The opening of the airport in 2006 and the construction of the first structures for receiving visitors in 2008 have led to the gradual development of tourism on the island.
See more
Practical information
Population : + 786 inhabitants
Surface area : 9 km² (3.47 sq. miles)
Minimum flight duration : 1h55
Distance from Tahiti : 654 km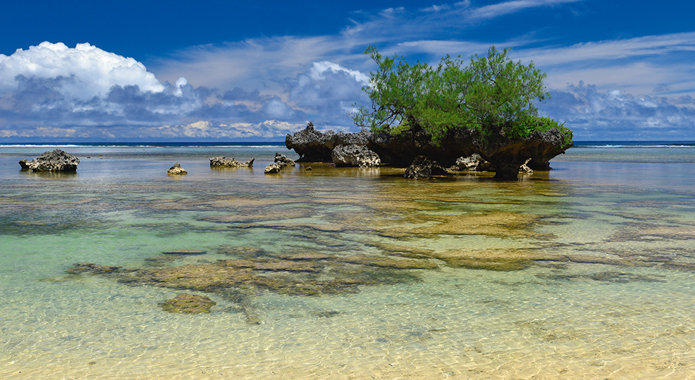 The good reasons to visit
An island with a laid-back, tranquil way of life.
An ideal setting for bathing, enjoying the sun or simply admiring the scenery (beaches of white sand, sheltered inlets and small cliffs).
The island's interior makes for pleasant walks and cycle rides.
Admire the bright-coloured ura and the Rimatara reed warbler, two rare bird species on the island.
Discover the local crafts (shell necklaces, weaving, wood carvings).
Do not miss
Rare birds Watching,
The beaches of white sand (in particular Anapoto),
The village of Amaru's seafront cemetery,
Climbing Mont Uahu,
The marae of Hirirua,
The Teruatavai caves,
The Pito, a small marae in the centre of the island,
Motuaura Bay,
The craft centre,
The churches and Sunday services,
The royal burial places in Amaru,
The CJA (open in term time, during school hours).
Did you know that
Rimatara used to be called Nuiova; it gets its name from the shape of its shoals.
When people arrive on the island, whether by air or by sea, they must pass through a smoke screen; this tradition was begun in memory of the great epidemics of the 19th and early 20th centuries.
Rimatara is the smallest of the Austral Islands, with a surface area of just 9 km².
The island was the last in the archipelago to be discovered by the Europeans, in 1811, during the rule of Queen Tamaeva II.
The island has two endemic species of bird, the Rimatara reed warbler and the stunning ura, or Kuhl's lorikeet. The latter is today found throughout the year on the island (around 800 birds), thanks to the tabu issued by Rimatara's last queen, Tamaeva IV. The ura was reintroduced to the Cook Islands (island of Atiu) in 2007, from Rimatara.
The island's inhabitants speak their own dialect, called Rimatara.
Air Tahiti magazine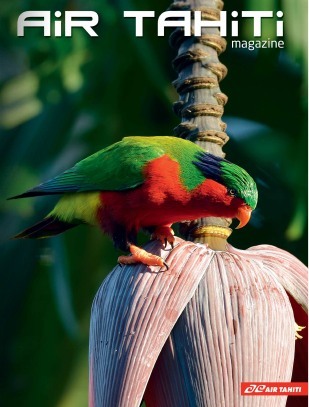 Rimatara airport
Rimatara airport is located approximately 15 minutes by car from the main villages.
There is no shuttle service, so to get to the villages, you will need to go by car.
If you have booked tourist accommodation, find out from your hosts whether they can arrange your outward and return transfer.
Services available
Air Tahiti agency
Snack bars
Telephone kiosk
Toilets