Destination Huahine : Infos clés & aéroport
Huahine, who used to be named Matairea in the past, is located 175 kilometers (108 miles) northwest of Tahiti, only 40 minutes by plane. It belongs to the Leeward Islands group along with Raiatea, Tahaa, Bora Bora and Maupiti. Blessed with numerous assets, Huahine is a must-see destination. It appears to be one of the preferred islands of enthusiasts of authenticity, charmed by its preserved na...
See more
Practical information
Population : + 6 000 inhabitants
Surface area : 28.5 sq. miles
Minimum flight duration : 0h40
Distance from Tahiti : 180 km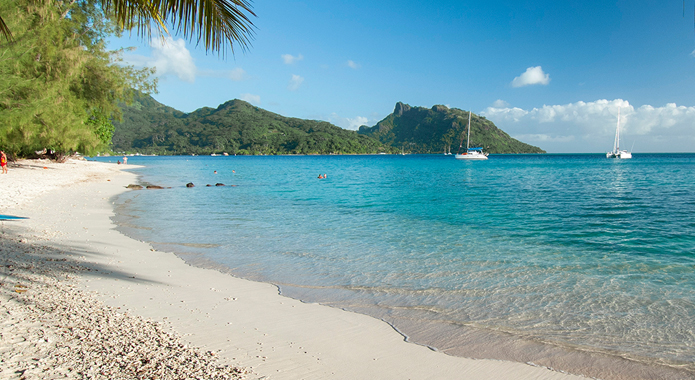 The good reasons to visit
Lush vegetation, vegetable and fruit crops in abundance as well as magnificent gardens.
A luminous blue lagoon, untouched beaches and coves as well as idyllic ""motu"" (islets) of fine sand.
The opportunity to learn about the past of the ancient Polynesians through one of the largest archaeological sites collections of Polynesia as well as legendary sites.
Many cultural points of interest.
Inland and nautical activities in a preserved environment.
Do not miss
The numerous archeological remains of Huahine Nui, particularly in Maeva and in Huahine Iti,
The ancient fish traps built in coral blocks and the "Fare Potee" in Maeva district,
The sacred blue-eyed eels of Faie,
The ""Belvédère"" of the cross-island road with a viewpoint on the beautiful Maroe bay,
Peter Owen's pearl farm including his pottery exhibition, poised on the crystalline lagoon,
Handicraft shops of Fare,
Fishermen's authentic villages,
Vanilla plantations,
Did you know that
Huahine used to be called Matairea in the past.
Maeva shelters one of the most extensive archaeological remains in Polynesia. The "marae" Manunu, which is part of it, has impressive dimensions: 2 m (6.6 ft) high, 40 m (131 ft) long and 7 m (22 ft) wide.
Ancient fish parks can be seen in Maeva.
There is a lake in Huahine named Fauna Nui.
The sacred blue-eyed eels live in the little river of Faie.
Bobby Holcomb, most commonly named Bobby is a Hawaiian artist who lived in Huahine from the late 1970s. He contributed to the polynesian cultural revival through his songs, music and paintings. A statue of him created by the artist Evrard Chaussoy in 2021 immortalizes the work of this artist so loved by Polynesians on this island of Huahine, his last home.
Vahine Fierro, professional Polynesian surfer is a native of Huahine.
destination.video.label
Huahine
destination.lienVideo.label
Air Tahiti magazine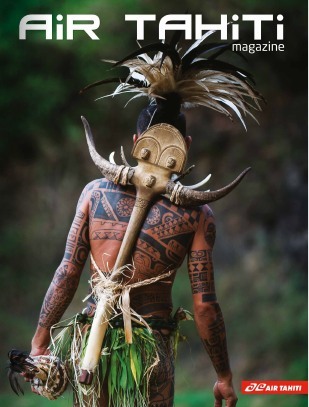 Huahine airport
Huahine airport is located on Motu Maeva, approximately 15 minutes by car from the main village of Fare.
There is no shuttle service, but taxis are often available upon arrival. Otherwise, you will need to make the journey by car.
If you have booked tourist accommodation, find out from your hosts whether they can arrange your outward and return transfer.
Services available
Snack bar
Souvenir shop
Vehicle hire agencies
Telephone kiosks
Toilets