Raiatea
Raiatea, the largest of the Leeward Islands, is often referred as "Raiatea the sacred". Indeed, it was formerly the cultural and religious center of eastern Polynesia, with one of the most important "marae", Taputapuatea. According to oral traditions, great migrations towards the Hawaiian Islands and New Zealand started from Raiatea. It is a place with a magical atmosphere, dear to the heart of...
See more
Practical information
Population : + 12832 inhabitants
Surface area : 92 sq miles
Minimum flight duration : 0h45
Distance from Tahiti : 219 km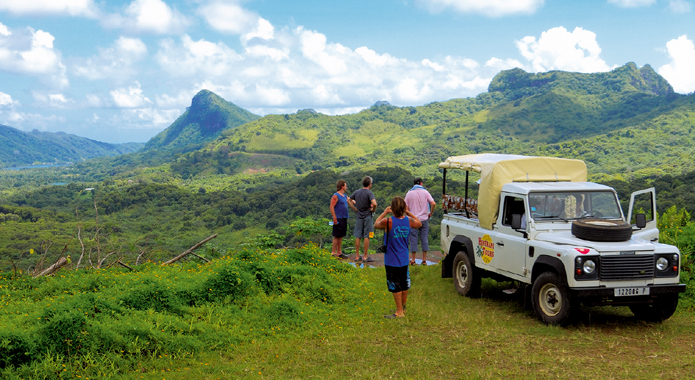 The good reasons to visit
A well preserved spectacular environment : deep bays, waterfalls, vanilla plantations, the Faaroa River – only navigable river of French Polynesia – and the "Tiare Apetahi", that you can't find anywhere else in the world.
Awesome "motu" (islets).
The cradle of Polynesian culture with the "marae" of Taputapuatea in particular.
The real boating capital of the islands: optimal navigation conditions, many charters companies located around the bays.
A special underwater world where diversity reigns: coral gardens, caves, drift diving in the passes, exploration of the three masts Norby shipwreck that sank in 1900.
Various inland and nautical activities.
Do not miss
the Faaroa garden,
the Faaroa river (the only navigable river in French Polynesia)
the Belvédère panoramic view,
the petroglyphs of Fare Atai,
the "marae" Taputapuatea, which has been the point of departure of the migrations to the Polynesian Triangle (Hawaii, New Zealand and Easter Islands),
the Temehani plateau (where the endemic flower and symbol of Raiatea, "Tiare Apetahi", grows),
Uturoa's market,
diving spots.
Did you know that
Raiatea used to be called Havai'i Nui in the past.
The "Tiare Apetahi", endemic flower, only grows on the Mt Temehani and nowhere else in the world.
With its 92 sq miles, Raiatea is the French Polynesia fourth biggest island, after Tahiti, Nuku Hiva and Hiva Oa (in the Marquesas Islands).
Raiatea is the only island having a navigable river, the Faaroa river.
In the lagoon of Raiatea lies the wreck of a Danish three masts, the "Nordby"that sank in 1900 ; it lies about 18 metres deep.
Mount Tefatoaiti (1017 m = 3,337 ft) is the highest peak of Raiatea.
Air Tahiti magazine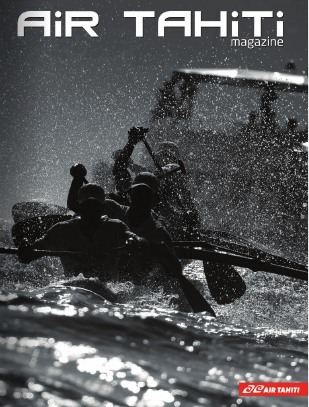 Raiatea/Taha'a airport
The airport is located on the island of Raiatea, approximately 10 minutes by car from the main town of Uturoa.
Taxis await the arrival of flights at the airport and the accommodation usually have their own shuttles.

To get to Raiatea's sister island, Taha'a, in the same lagoon, a public shuttle service operates. Private transport providers (taxi boats) also offer their services.

Finally, some hotels and pensions themselves provide maritime transfers for their clients. If you have booked tourist accommodation, find out from your hosts whether they can organize your outward and return transfer.
Services available
Air Tahiti agency
Snack bar
Art and craft exhibition
Vehicle hire desk
Taxis
Taxi boats
Telephone kiosk
Toilets