Destination Arutua : Infos clés & aéroport
The almost perfectly circular atoll of Arutua lies 375 km northeast of Tahiti and 34 km east of its neighbour Rangiroa. Its unsubmerged surface area of 15 km² is divided between 57 islets. The vast central lagoon of 484 km² is dotted with fish and pearl farms raised on piles. The lagoon has a single passage to the ocean, Passe Manina, to the east of the atoll, next to the village of Rautini.
See more
Practical information
Population : 808 inhabitants
Surface area : 7,3 sq. miles (lagoon)
Minimum flight duration : 1h10
Distance from Tahiti : 409 km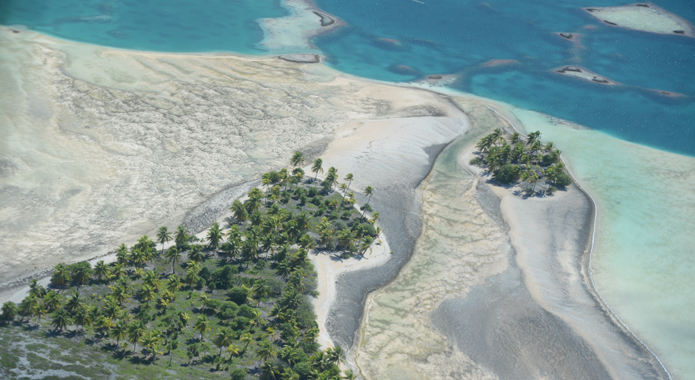 Arutua airport
Arutua airport is located on a motu (islet).
There is no shuttle service, so to get from the airport to the main village of Rautini you will need to take a boat. The journey takes approximately 20 minutes.