Destination Mataiva : Infos clés & aéroport
Mataiva is a small marvel located in the extreme northwest of the Tuamotu Archipelago. Nine hoa (channels) line the coral reef, hence the origin of the name of the atoll (Mataiva means "9 eyes"). Its reticulated lagoon is completely unique in Polynesia. A magnificent view from above or from a boat, it is separated into 70 basins about 8 meters deep that offer dazzling gradations of blue and gre...
See more
Practical information
Population : approx. 294 inhabitants.
Surface area : 9.6 sq. miles (lagoon).
Minimum flight duration : 0h55
Distance from Tahiti : 313 km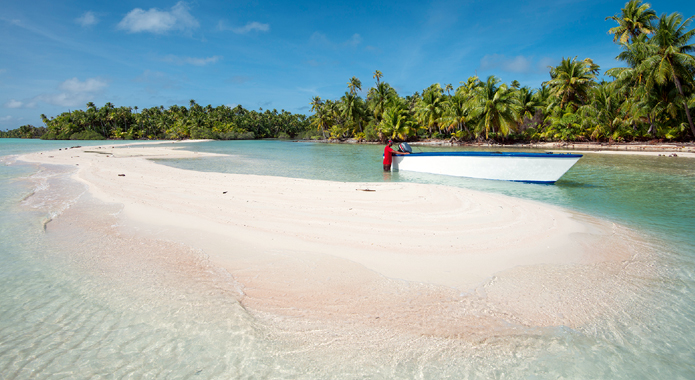 The good reasons to visit
A unique lagoon, separated into a multitude of basins about 8 metres deep, offering dazzling gradations of blue and green.
A natural tropical aquarium
An enchanting landscape.
A traditional and relaxed lifestyle.
A few places to visit, full of History and legends.
Activities, close to the inhabitants.
Do not miss
Papiro marae (archeological site) with a huge coral throne in the center,
the bird island,
the "Turtle Rock" ("Ofai Tau Noa"),
the center of Mataiva ( « Mataiva Papa »)
the "ghost ship",
fish parks,
the "hoa" (small chanels),
the white sand beaches.
Did you know that
Mataiva means "nine eyes " in Tahitian language and has been named after its nine channels ("hoa").
The lagoon of Mataiva is unique: it is composed of a multitude of basins (more than seventy) about 8 metres deep, offering a spectacular view from the air or from a boat.
A shipwreck, of which only the rusty bow remains, is hidden among the vegetation. This vessel has been wrecked during the cyclone of 1906, and ended up into the coconut grove due to subsequent cyclones.
Mataiva contains phosphate deposits estimated to reach several million tons, that remain untapped according to the will of the population.
Like Tikehau nearby, Mataiva administratively depends on the commune of Rangiroa. The inhabitants of these three islands speak "Mihiroa", a language similar to Tahitian which distinguishes itself from the other dialects normally spoken by the Paumotu (inhabitants of the Tuamotu Islands).
destination.video.label
Mataiva
destination.lienVideo.label
Air Tahiti magazine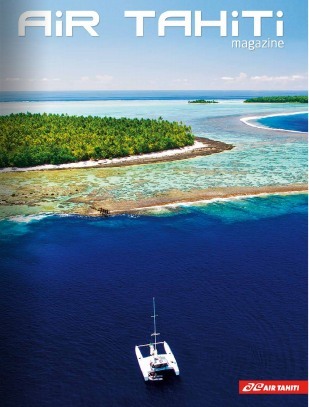 Mataiva airport
Mataiva airport is close to the village of Pahua.
There is no shuttle service, so to get to the village you will need to go by car.
If you have booked tourist accommodation, find out from your hosts whether they can arrange your outward and return transfer.
Services available
Air Tahiti agency
Snack bar
Telephone kiosk
Toilets