Nuku Hiva
Nuku Hiva is a grandiose island. It is the largest of the Marquesas and the second largest island in French Polynesia, after Tahiti. The airport of Nuku A Taha, or "Deserted Land", lies on the northwest coast of the island, on the opposite side from the main village of Taiohae, which is also the administrative and economic capital of the archipelago. It is about a 1½-hour drive. On the way, enc...
See more
Practical information
Population : + 3151 inhabitants
Surface area : 127.4 sq miles
Minimum flight duration : 3h15
Distance from Tahiti : 1406 km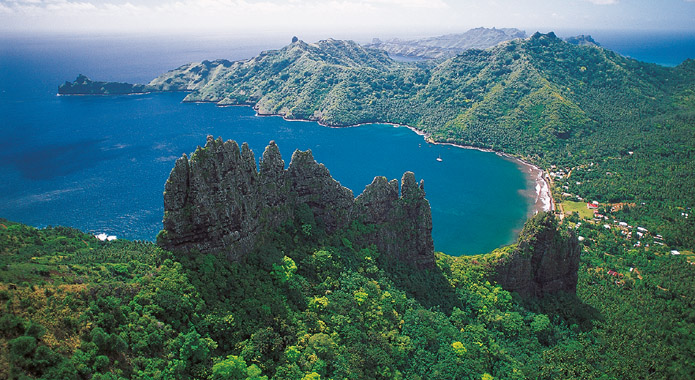 The good reasons to visit
A grandiose landscape: fairy waterfalls (including Hakaui, the third highest in the world), grand canyon, natural basins, steep cliffs where wild goats and horses can be found.
The majestic valleys, including those of Taipivai, Hatiheu or Anaho, considered as one of the finest in French Polynesia.
Huge and many archaeological sites (sites, "tiki", petroglyphs, etc..).
A perennial culture: languages, traditions, crafts, sculpture, tattoo, culinary arts.
Many attractions.
Excursions by boat, 4WD, on foot or on horseback.
Do not miss
The Cathedral of Notre Dame of the Marquesas islands in Taiohae,
Muake Hill offering a panoramic view over Taiohae harbor,
Vaipo Waterfall in the Hakaui valley (350 meters high = 1,148 ft high), the 3rd highest in the world,
Anaho Bay and its fabulous white sand beach,
The Controller bay, made famous by Herman Melville,
Hakatea Beach,
The archaeological sites of Paeke, Kamuihei and Hikokua as well as the Temehea Pae Pae,
Taipivai Valley,
The stele of Herman Melville.
Did you know that
Nuku Hiva is the second largest island in French Polynesia, with 127 sq. miles in area, after Tahiti.
The Cascade of Hakaui valley, falling from 350 m (1148 ft), is one of the highest in the world.
The Notre Dame Cathedral of the Marquesas Islands is in Taiohae, the main village of Nuku Hiva.
Several big names in literature have succumbed to the charm of the island including: Robert Louis Stevenson and Herman Melville (novel "Taipi" published in 1846).
There is a time difference of 30 minutes between Tahiti and the Marquesas.
There are endemic bird species that can be observed in Nuku Hiva such as the "Upe" or Carpophage Marquesas, which is a giant pigeon, which is also found in Ua Huka.
Air Tahiti magazine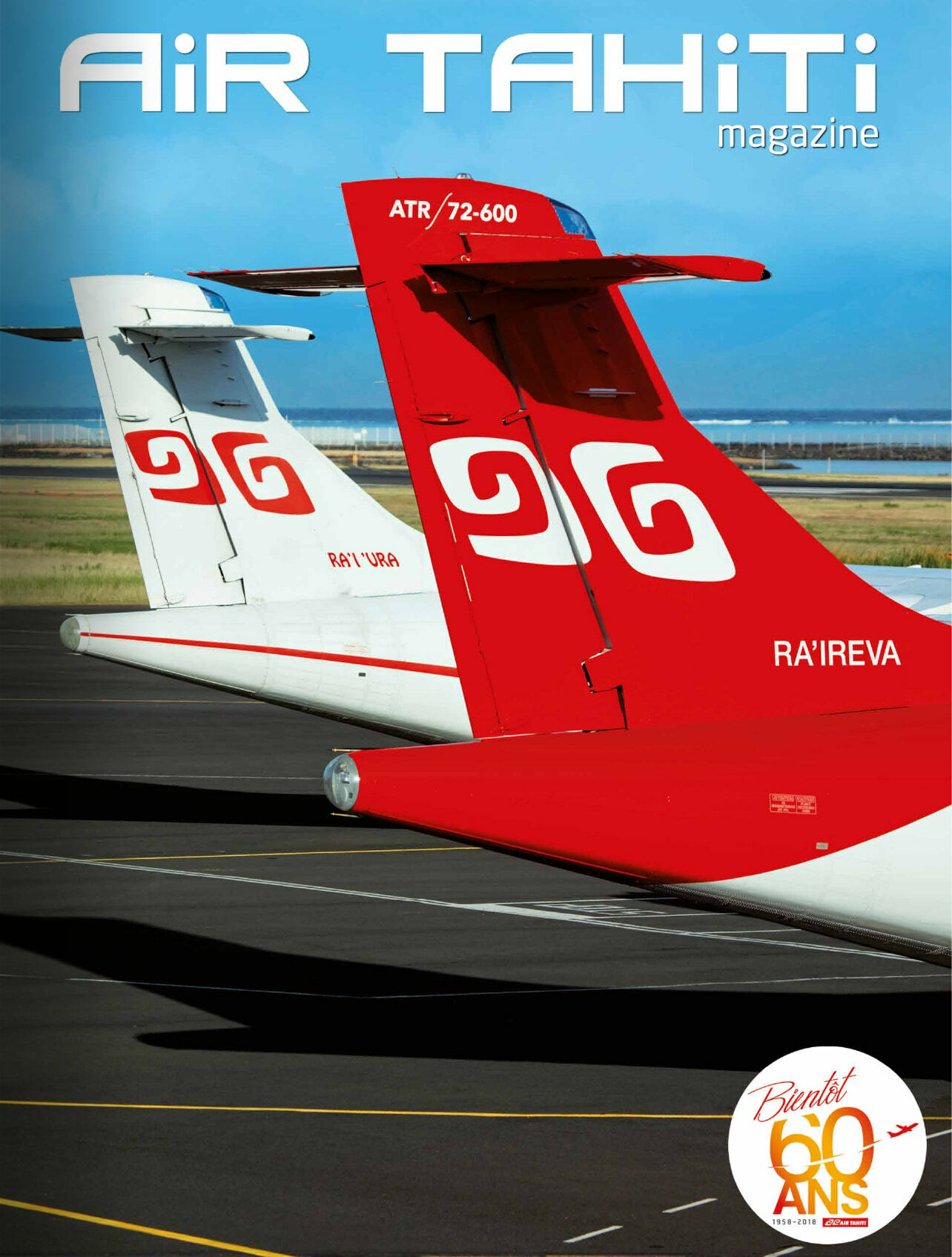 Nuku Hiva airport
Nuku Hiva airport, called Nuku A Taha, or "Deserted Land", is located in the north of the island, approximately 1h30min by car from the different villages.
There is no shuttle service, but taxis offer a service between the airport and the different villages, by land carriers.
If you have booked tourist accommodation, find out from your hosts whether they can organize your outward and return transfer.
Services available
Snack bar
Souvenir shop
Telephone kiosk
Toilets