Ua Huka
50 km east of Nuku Hiva and 56 km northeast of Ua Pou, Ua Huka is one of the smallest of the Marquesas Islands. It is a wild landscape of preserved nature, where steep slopes alternate with barren plateaux. These vast expanses are the domain of wild horses and goats, which are encountered along the island's only road. Around the shoreline, a number of large stone motus in surprising shapes rise...
See more
Practical information
Surface area : 32.43 sq. miles.
Circumference : Some villages are linked by tracks.
Highest peak : Mount Hitukau (857m approx. 2811 feet).
Minimum flight duration : 4h00
Distance from Tahiti : 1446 km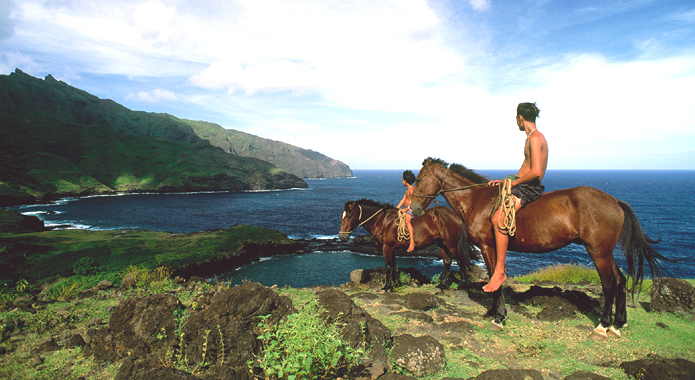 The good reasons to visit
Preserved nature and vast expanses of green that have become the domain of wild horses and goats.
Fascinating sights, such as "Bird Islands", with their unique outline.
A very interesting destination, with all of its little museums and its arboretum.
Renowned traditional arts and crafts: tapa-making, production of Marquesan monoi oil (in particular the love potion kumu hei), as well as wood and stone sculpture.
Endemic bird watching.
A wide variety of trips and visits not to be missed.
Do not miss
The Archaeology Museum in Vaipaee,
Papuakeikaha Arboretum,
The Sea Museum in Hane,
The Geology Museum in Hokatu,
The Wood Museum,
The Petroglyph Museum,
The Grotte aux Pas ("Cave of Footsteps"), a legendary site containing footprints left in the sand,
Motu Teuaua, or "Bird Island",
The archaeological sites in Meiaute,
The beautiful beaches of Manihina, Hane, Haavei and Hatuana,
The artisans,
The island's different bays (Hane, Hatuana and Vaipaee).
Did you know that
Ua Huka has five small museums: the Archaeology Museum, Wood Museum, Sea Museum, Geology Museum and Petroglyph Museum.
There is a time difference of half an hour between Tahiti and the Marquesas Islands.
Ua Huka has a number of endemic bird species, including the ultramarine lorikeet, or pihiti, a superb blue parrot, and the upe, or Marquesan imperial pigeon.
destination.video.label
Ua Huka
destination.lienVideo.label
Air Tahiti magazine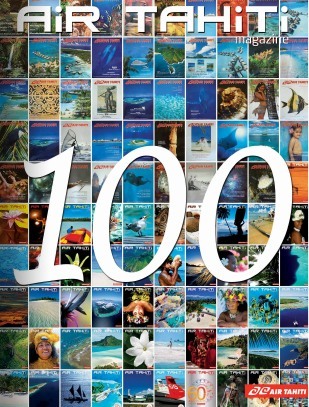 Ua Huka airport
Ua Huka airport is some distance from the island's main villages of Vaipaee, Hane and Hokatu.
There is no shuttle service, so to get to the villages, you will need to go by car.
If you have booked tourist accommodation, find out from your hosts whether they can arrange your outward and return transfer.