Destination Maupiti : Infos clés & aéroport
Maupiti is the smallest island of the Leeward Islands. It is located 315km (195 miles) northwest of Tahiti. The island is a miniature version of Bora Bora. Just like its big sister, Maupiti possesses impressive rocky peaks which overhang a shallow jade lagoon. According to legend, two brothers, Hotuparaoa and Hotuae, were petrified on both sides of the island, thus forming the main mountains.
See more
Practical information
Population : + 1302 inhabitants
Surface area : 4 sq miles
Minimum flight duration : 0h55
Distance from Tahiti : 307 km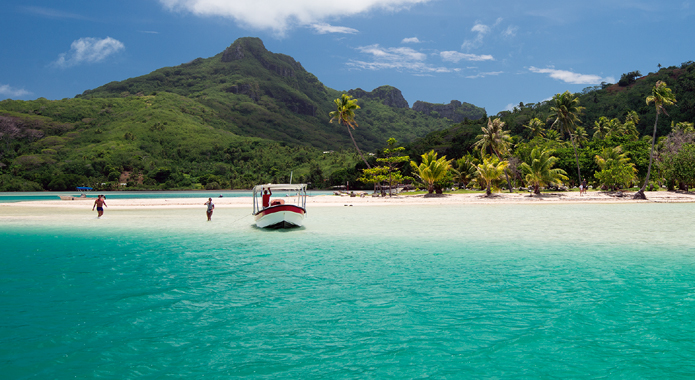 The good reasons to visit
An island with an authentic atmosphere
A sumptuous jade lagoon crossed by gray rays.
Gorgeous coral gardens where numerous fishes can be observed.
Magnificent beaches, especially on the "motu".
Ray encounters.
A wealth of culture to discover: legendary monuments and archaeological sites.
Many interesting and surprising sights to be seen on guided hiking tours: caves, a sanctuary for sea birds, the cliff of 165 m (541 ft) high and large plantations of watermelons and melons.
An island very easy to discover by bike.
Do not miss
The lagoon and the white sand "motu" (islets) !
The royal "marae" of Vaiahu, on the lagoon shore (archaeological site).
The petroglyphs of Haranae valley,
Climbing the summit of the island (Mt Teurafaatiu),
Tereia Beach.
The coral palace of the artist Ah-Ky Firuu.
Did you know that
Maupiti used to be called Vaitu or Maurua in the past.
Maupiti was famous in the past for its stone made "penu", a ustensil used to mash food, that was appreciated in neighbouring islands too.
Air Tahiti magazine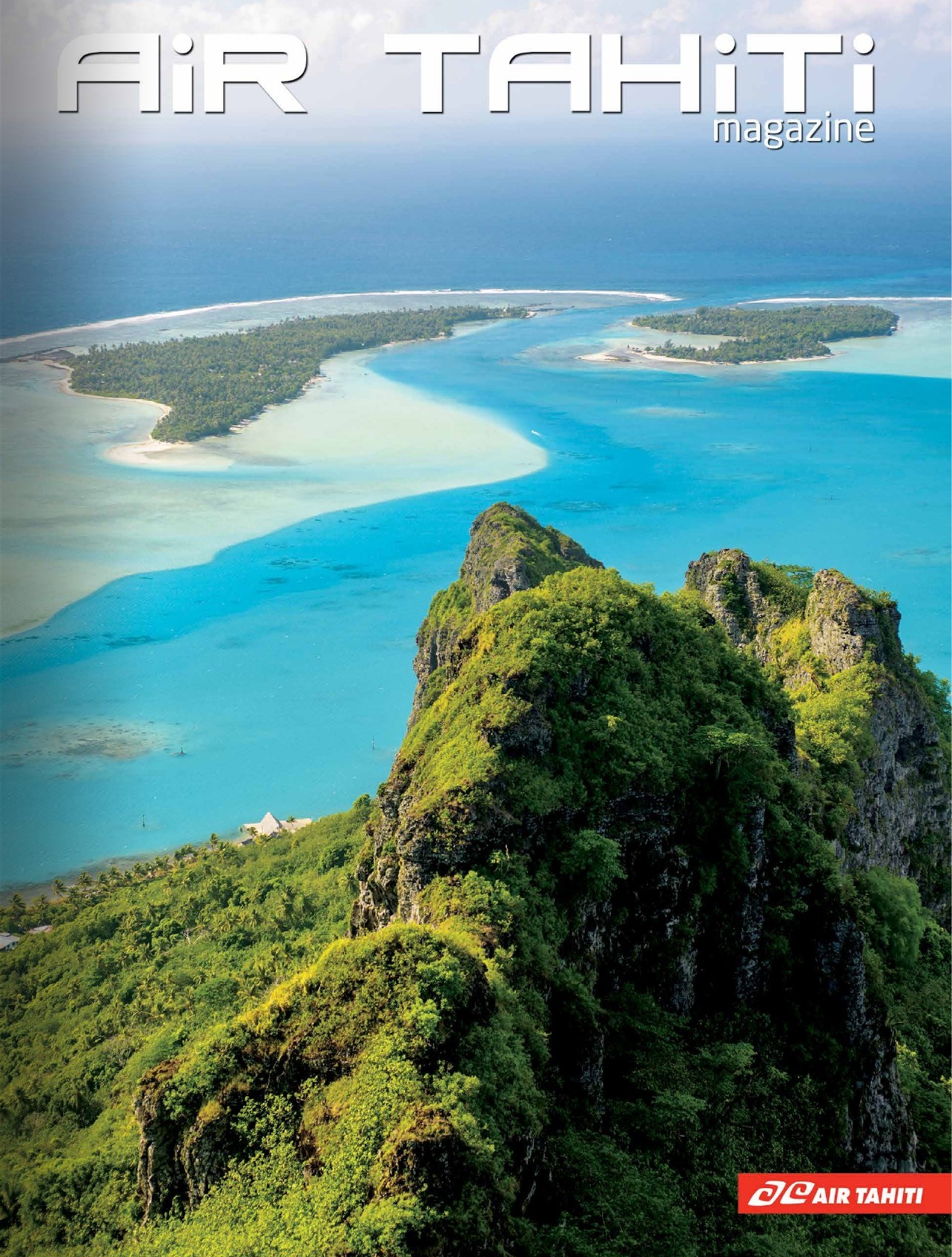 Maupiti airport
Maupiti airport is located on Motu Tuanai (islet).
To get from the airport to the main village, there is a shuttle service operated by the local council. The journey takes approximately 25 minutes. The fare is payable when boarding the boat.
If you have booked tourist accommodation, find out from your hosts whether they can arrange your outward and return transfer.